Professional Development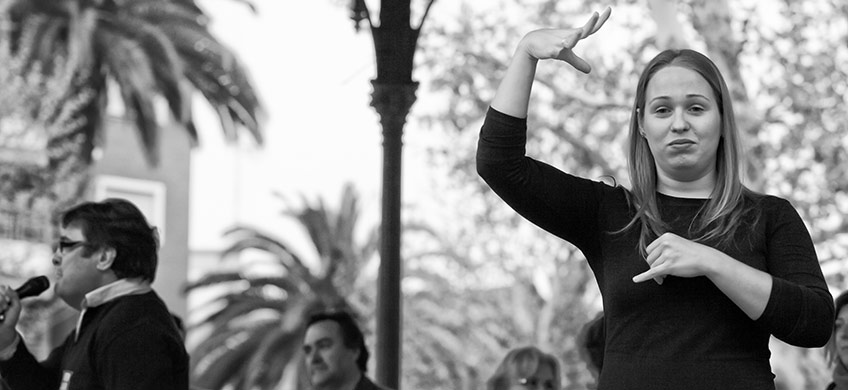 Types of Continuous Professional Development (CPD)
Structured CPD is defined as professional development activities with clearly stated learning outcomes which take place in formal learning settings. It is designed to achieve a particular learning outcome. Examples includes – training courses, workshops, seminars or conferences.
Unstructured CPD is defined as reflective activities or practices which assist interpreters and contribute to their professional development. For example, reading, shadowing other interpreters, watching interpreting related videos online or informal meetings about interpreting.
Deaf Community Engagement (DCE) is defined as attendance at Deaf community events and activities to maintain and improve Irish Sign Language receptive and productive skills and broadening knowledge and familiarity with Irish Deaf culture, history and politics. For example, social or religious events, fundraising events or trips.
Registrants are required to complete a minimum number of hours for each CPD Cycle (12-month period from the date of registration).
You can apply to have your CPD hours reduced or suspended. More details can be found in the CPD and Mentoring Policy.